Fifteenth Anniversary Party!!!!
January 14, 2018
We are proud to present our FIFTEEN BEERS FOR FIFTEEN YEARS Anniversary Party!
It's been FIFTEEN YEARS since Keegan Ales first began serving the Hudson Valley and we are so excited to celebrate this special birthday with you!
Sunday January 14th (don't worry you have off the next day for MLK Jr. Day) we are throwing another not to be missed Keegan Ales Birthday Bash! Join us for charity DISCO Chicken $h!t bingo, a Pop-Up arcade, live music all day from YARD SALE, TEN POUND CHICKEN & THE GOLD HOPE DUO!
Plus fifteen (that's right, FIFTEEN!) beers on tap! Party starts at 2pm and runs all night long!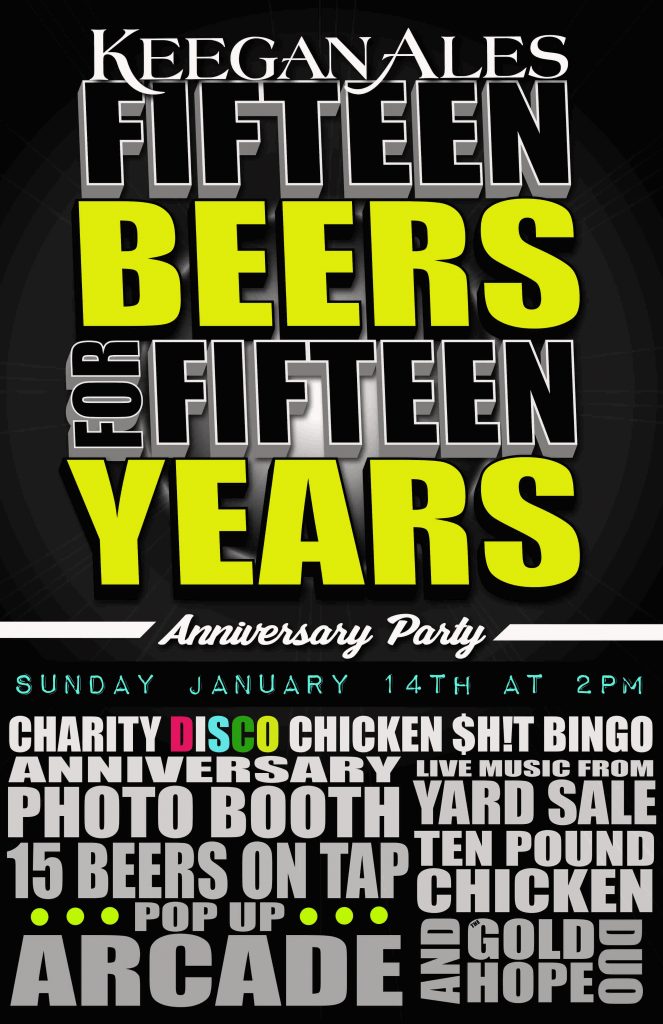 Located at Keegan Bar & Restaurant
Free Admission